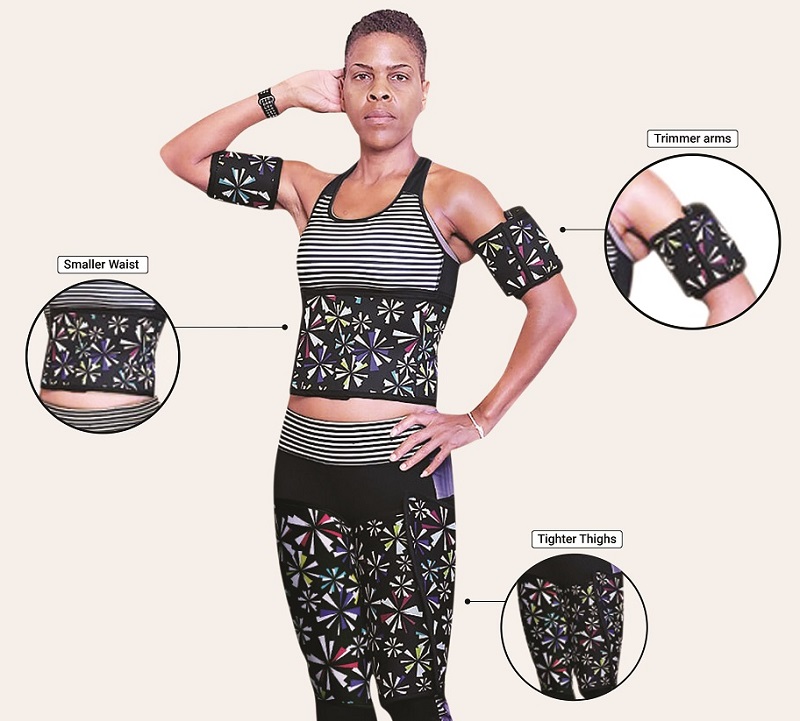 Going on Sale Summer of 2022
GET FIT……GET TRIM…….GET TIGHT with Body Wraps by Crystal Eikcaj
This exclusive fitness accessory is engineered to enhance your workout. It helps to reduce your waistline, tighten your thighs, and trim your arms. Our Body Wraps consist of five pieces sold as one unit. Each piece is crafted with neoprene and held firmly in place with Velcro straps. Wear your arm, waist, and thigh body wraps as you complete a workout, do simple household chores, or run errands. Lose inches as you move during the day and drink plenty of water to stay hydrated. ONE SIZE FITS ALL is not the case for everyone. You can customize our arm, waist, and thigh wraps to fit the contours of your body size and shape. Whether you're a plus size, small, or somewhere in between, our wraps fit everyone!!!!!
Benefits and Features:
Easy to use
Can be worn while working out, doing chores and errands
Tones and trims your waist, arms and thighs while losing inches
May help to reduce the appearance of cellulite
Stays securely in place with Velcro straps
Easy to clean with a damp cloth, soap, and water. Rinse with lukewarm water and let dry.
IMPORTANT: Never place the body wraps in a washing machine or apply heat to them.
Ready to purchase your Body Wraps? Review the size chart and click the Measurement Instructions link. Crystal Eikcaj Body Wraps are sold as a 5-in-1 unit.
Patent US D901,022S